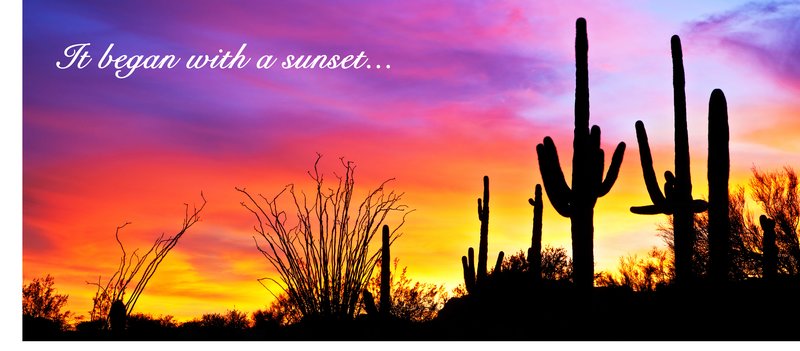 "I was on my very first flight

as I arrived in Arizona to attend college, when I saw the most beautiful sunset. From that moment on, I knew I wanted to create

art of this beautiful state. So much thanks is owed to my family for their unwavering support and to my customers throughout these many years that continue to appreciate this unique art. Thank you for being a part of this incredible journey" Brenda
Rick and Brenda Schodt
Artist Brenda Schodt, a Wisconsin native, moved to Arizona in August of
1980 to attend Arizona State University. That same month, she met Rick who she later married. She instantly became enamored with the Southwestern scenery. While pursuing her degree, Brenda first encountered the challenges and love of painting on round glass ornaments in her work with a local company. After graduating with her degree in Fine Arts (with an emphasis in Graphic Design), Brenda took her first job as a graphic designer for the Mesa Public School District while continuing to paint on ornaments as gifts for her family and friends. With a passion for painting on ornaments and a love for the beautiful desert sky, she later expanded her horizons and offered her ornaments to the public naming her first
company Delicate Designs. Years later she renamed the company to Southwest Ornaments, LLC in order to better represent the niche she created throughout the Southwest. In recent years her husband, Rick Schodt, has joined the company to work full-time, as the business has expanded beyond her handpainted ornaments. Brenda now paints original works of art and reproduces the paintings on the ornaments, which they have named their "Custom Creations" line. In addition to Custom Creations, Rick and Brenda Schodt just obtained their license to offer officially licensed ornaments for ASU, U of A and NAU! The products just arrived and will be offered for the first time through this website.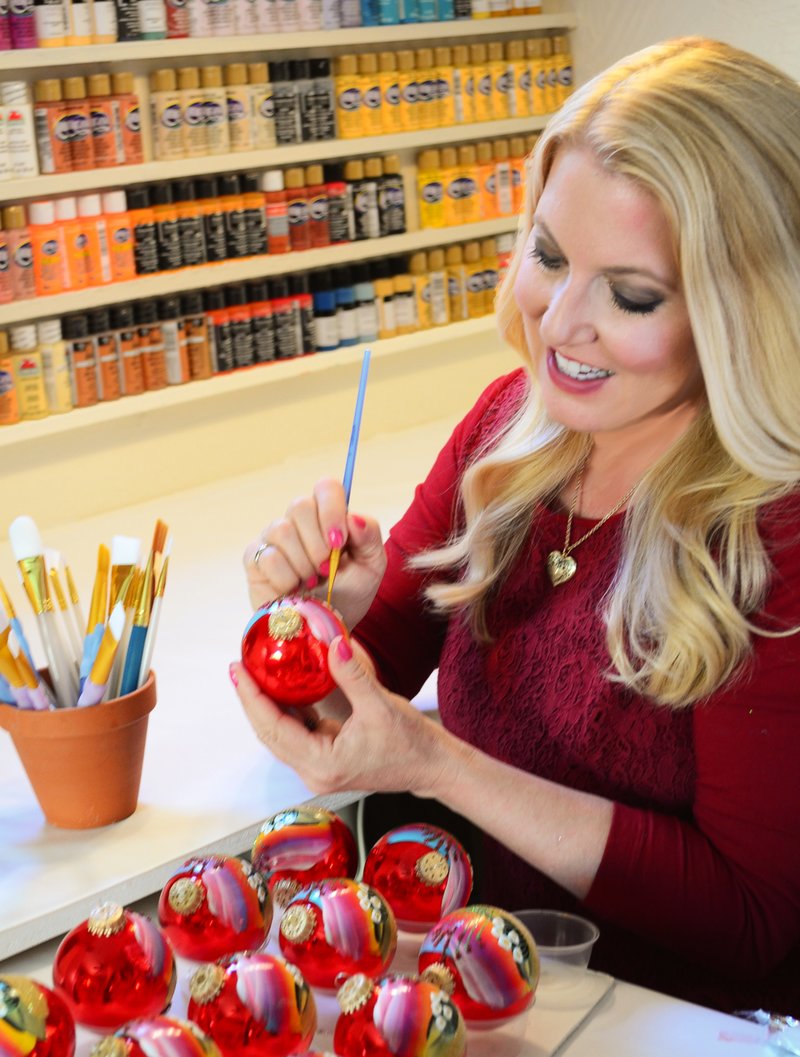 Brenda has a strong dedication to providing high quality unique pieces of art and continually purchases materials that are Made in the USA. Her beautiful artwork can now be found throughout the Southwest and many tourist destinations around the country.
Brenda Schodt is devoted to giving back to her community and every year makes several donations of ornaments to fundraisers and auctions. Among her non-profit beneficiaries are Toys for Tots, the Phoenix Children's Hospital and the Muscular Dystrophy Association,
Businessman Rick Schodt graduated with his Bachelor of Science degree in Business Management in 1984. After climbing the corporate ladder over a 25 year career, he decided to join Southwest Ornaments full time in 2010. Rick has since been in charge of the business, allowing artist Brenda Schodt to focus on painting and creating new works of art . Together they have synergized their efforts and manage a very successful business. Rick has helped bring many new business opportunities to Southwest Ornaments and has helped expand the available products to "Custom Creations" printed ornaments. These printed ornaments allow them to reach many new customers and fulfill high demand quantities. He also brings an outstanding level of customer service to Southwest Ornaments and can be found personally delivering products throughout the Valley. His wealth of knowledge in customer service and product management makes him a vital member of the Southwest Ornament team.